Django van Ardenne 1994 Arnhem, Netherlands
djangovanardenne@gmail.com
NL003453985B89 :BTW
80530028 :KVK

Now "Journals of fiction" @Kunstpodium-T in Tilburg, 6-30th May





check now: dagboekenvanverbeelding.nl



Aboutme

NL
Beeldend kunstenaar Django van Ardenne maakt voornamelijk videowerk. Binnen de video's experimenteert hij met verschillende mediums zoals audio, schilderen, fotografie, schrijven en sculptuur. van Ardenne is geïnteresseerd in verhalen en gedachten die wij als mensen niet volledig begrijpen. In zijn teksten en multimediale video's tracht hij iets van dit niet begrijpen te vangen. Als een zoektocht naar zichzelf om de wereld beter te begrijpen en tegelijkertijd verwonderd te blijven. Door het vangen en schrijven van dromen en monologen komt hij tot beelden die een bepaalde sfeer uitdragen. Hij neemt de kijker mee op een reis waarin vragen beantwoord worden en er tegelijkertijd velen onbeantwoord blijven.

ENG
Django van Ardenne is an artist that mostly works with video. Within these videos he finds the freedom to experiment with different mediums like, audio, painting, photography, writing, drawing and sculpting. van Ardenne is interested in narratives en thoughts, that we as people not yet fully understand. He seeks to grasp this not understanding of the mind through writing and his mixed-media videos. Researching himself and the world through stories, to understand it and to be wondered by it. By writing and catching daydreams and inner monologs, he creates scenes that give an atmosphere and a fragmented story. van Ardenne takes the audience on a journey, in which questions and answers collide in to new ones.







WORK
︎




MASKER - 2020 (Graduation work)



NL
Het werk Masker is een extractie van een ego-dystonische uiting, het conflict met het ideale zelfbeeld en de ego. Waar we voor vluchten in gedachten, dagdromen en monologen. Het is een abstracte fragmentatie van een ongrijpbare wereld. Het is een plek waarnaar we vluchten of waar we onszelf voorbereiden op de realiteit. Een scenario dat we niet altijd kunnen verklaren, maar wel willen berijpen.





Masker is een gefragmenteerde video, gebaseerd op een dagdroom. De beelden die in de video Masker zitten zijn allemaal geschoten op een tafel in de studio op school, mijn woonkamer of mijn keuken. Het is belangrijk voor mij om te werken op een klein oppervlak, met de meest simpele materialen die ik kan vinden. Dit is een uitdaging die ik mijzelf opleg, en die vooral tijdens Covid-19 extra getest werd. Ik ben altijd op zoek naar manieren om (ondanks mogelijke beperkingen) iets interessants te maken. Juist de illusie van de camera is in mijn voordeel.


De fragmentatie van gedachten is het startpunt van dit werk. Het vaak niet kunnen focussen en mijzelf verliezen in een gedachteproces, hier controle over willen hebben en begrijpen hoe het werkt. De controle waar ik naar zoek uit zich in geschreven stukken tekst en notities. Ik zoek naar een manier om serendipiteit en automatisch schrijven samen te laten komen. Dit ontstaat als ik een dagdroom heb en deze wil vastleggen. Het verzamelen van deze stukken, heeft als doel grip te krijgen op mijn gedachten en innerlijke monologen. Ik wil begrijpen en verklaren wat ongrijpbaar lijkt. Dagdromen vangen waarin ik dagelijks lijk te vluchten.
ENG
Mask is an extraction of egodystonic behavior, the conflict with one's ideal self-image. A conflict from which we tend too escape, by losing ourselves into thought patterns, daydreams and monologues. It is an abstract fragmentation of a place or a moment, that is difficult to grasp. In this place we hide, imagine and practice reality. It is a scene which can be experienced as a flash in our mind, which we can't always explain but want to understand.




Mask is a fragmented video based on a daydream. The visuals in Mask, are all made on a table in my studio, my living room and sometimes the kitchen. It is important for me to work on a small surface and with simple materials/objects carefully selected. I see this as a challenge, to push myself to be creative with most everything. A challenge which was even more tested during the Covid-19 experience. I always try to find a way to make things whilst having obstructions. The illusion of the camera is my advantage.


The 'fragmentation of thoughts' was the start of this work. I noticed that I couldn't focus and got lost in multiple thought processes. I wanted control over this and to understand how it worked. While searching for control, I started writing texts, notes and monologues. I have developed a way of combining serendipity and automatic writing. This happens when I have a daydream and I need a way to get it on paper as fast as possible. Collecting these stories and dreams are necessary to get a better understanding of my thoughts and inner monologues. I want to understand and explain the thing that seems unexplainable. Catching daydreams in which I seem to escape every day.

Mixed media
one channel video
Duration 5:27min

voice-over in dutch
English subtitels

Behind the scenes - MASKER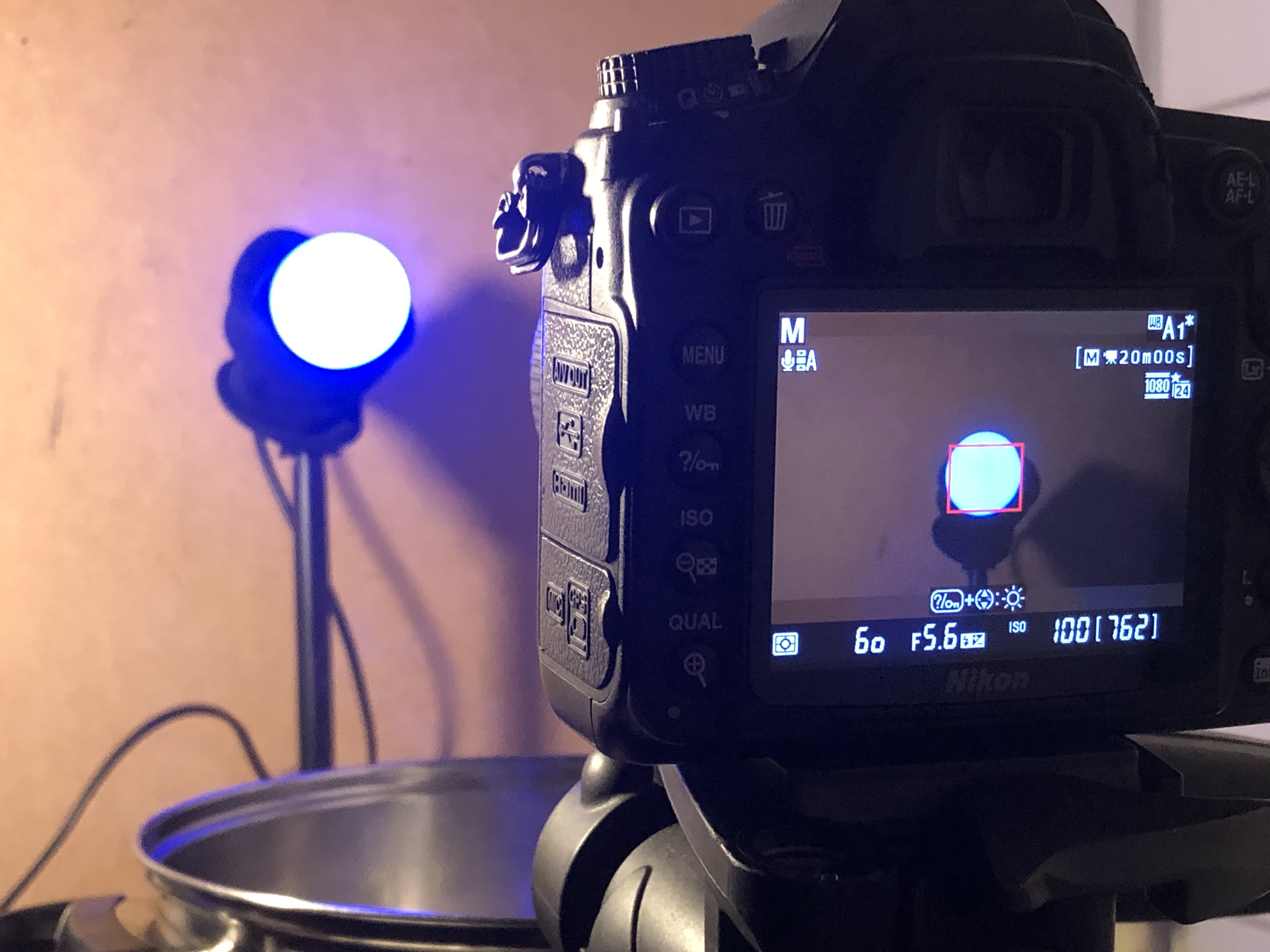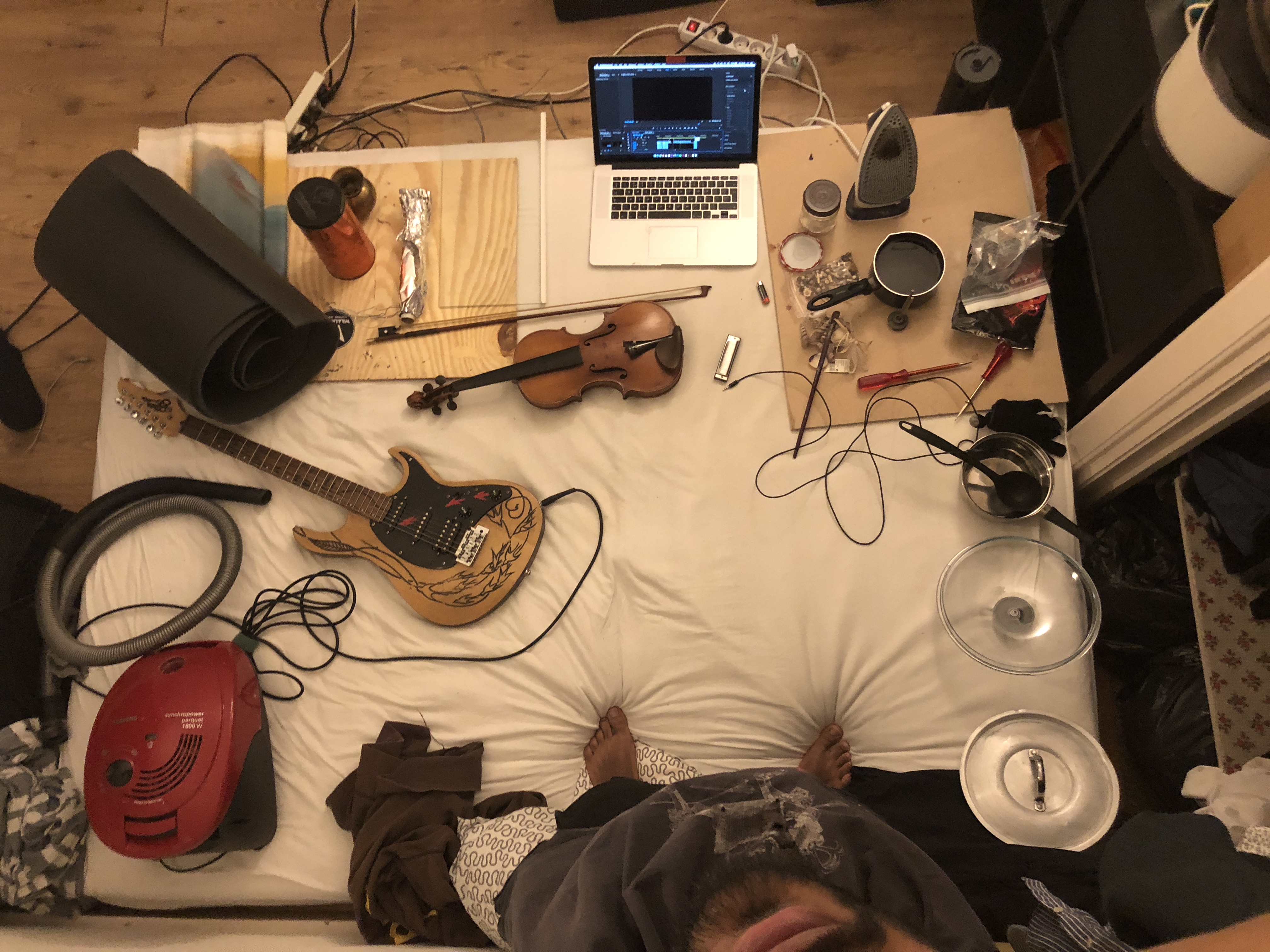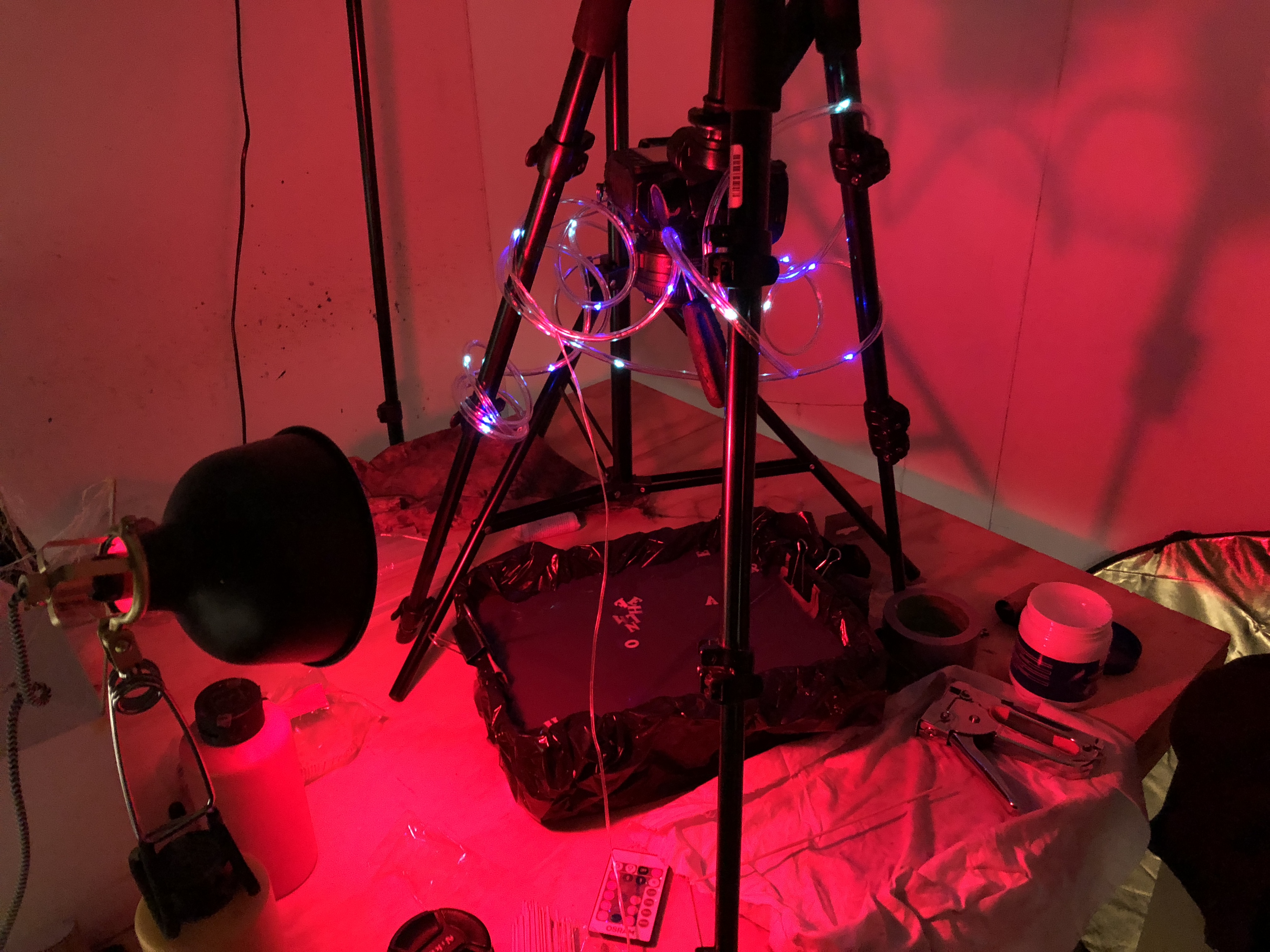 NL Tekeningen Houtskool potlood tekeningen 21,5x14,5cm
ENG Drawings Charcoal pencil drawings 21,5x14,5cm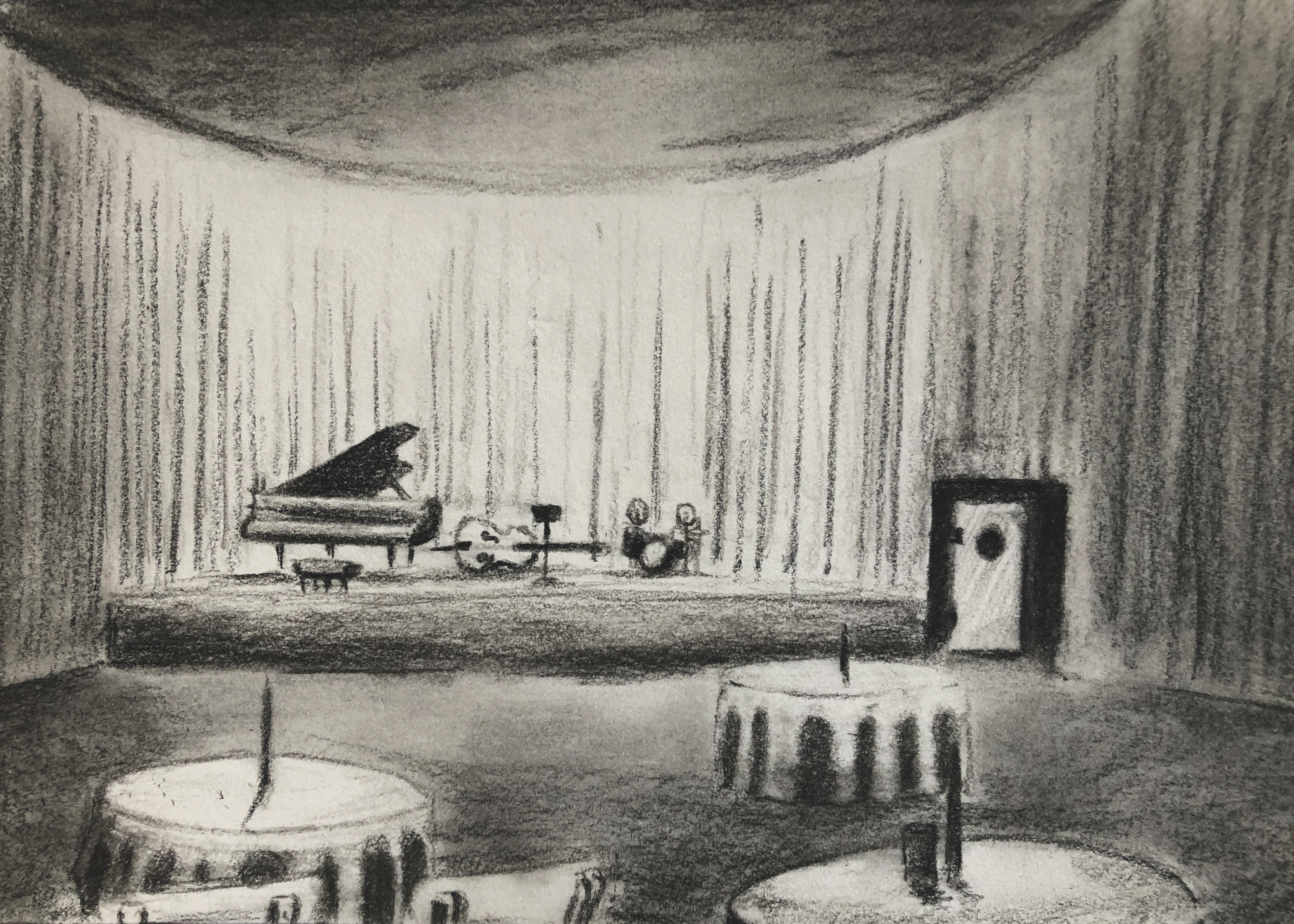 Fragmented dreams
2019
NL
Het werk Fragmented dreams is een mixed-media video collage waarin spelenderwijs beelden zijn ontstaan. Deze beelden hebben geen chronologische volgorde, structuur of verhaal. Het werk groeide en werd pas een geheel tijdens de edit. Het onlogisch en dromerige verhaal ontstond in de eindfase. Hier functioneerde de video als basis voor een serie tekeningen. Deze serie tekeningen zijn voor mij een resultaat uit wat ik noem, "reversed storyboarding" waarin het storyboard pas in het laatste stadium ontstaat, in plaats van eraan voorafgaand.


Het is een verzameling waarin elk beeld en scene afkomstig is van een andere dagdroom of gedachte. Deze collagevorm van werken en schrijven is voor mij persoonlijk een manier om controle te krijgen over vluchtige ideeën en beelden die in mij op komen.




ENG
Fragmented dreams is a mixed-media video collage. In which the images and clips are a result of playful experiments with materials. These images or scenes have no chronological order, structure or story to them. It is a work that grew by slowly creating an archive of different scenes. The story emerged in the end fase while editing it all together. It is a nonlogical and dreamlike story which was the base and reverence for a series of drawings. Those drawings are a result of what I call "reversed storyboarding". The storyboard is created in the end, instead of the beginning.

It is a collection in which every scene and image is a fragment of a different dream or thoughts. This collage approach of working and writing, is a way for me to control and get grip on fast disappearing ideas in my mind.





Mixed media one channel video
No sound, stopmotion/video
Duration 2:18min

40 charcoal drawings of about 8x13cm


Interconnection 2018

NL
In het werk Interconnections beeld ik mij een weg in tussen verschillende plekken en objecten. Dit met de filosofie dat alles met elkaar in verbinding staat. Ik maak een lijn zichtbaar die we met het menselijke oog niet kunnen waarnemen. Hiermee wil ik de gedachte onderzoeken dat er soms meer is dan we zien.
ENG
In the work "Interconnections" I imagine a path between different spaces and objects. I worked with the philosophy that everything is connected. Some paths are impossible to see with the human eye. By showing this line I want to explore the idea that there is more then the eye can see.

Mixed media one channel video
Stopmotion, no sound, (loop)
Duration 1:42min